Thursday, March 24, 2005
TERRI SCHIAVO
Friday, August 20, 2004
Dear Hero
OPEN LETTER TO JOHN EFF'N KERRY
THE TRUTH HAS FOUND YOU AND YOU CANNOT RUN THOUGH YOU HAVE DEFINITELY TRIED TO HIDE. BUT THE VERY THING YOU HAVE TRIED SO INSULTINGLY TO HIDE BEHIND HAS REVEALED YOUR TRUTH AND WHAT WE NOW SEE IS ALL YOU HAVE EVER BEEN, A SHADOW OF A MAN.

YOU ARE A CRAVEN AND UNSCRULULOUS COWARD AND A HUGE PART OF WHY MY FATHER WAS NEVER HONORED FOR HIS SERVICE AS HE SHOULD HAVE BEEN. OH, HE RECEIVED POSTHUMOUS MEDALS, BUT THEY WILL NEVER GIVE ME THE FATHER I NEVER HAD.
NOW YOU HAVE GIVEN ALL OF US WHO SUFFERED THROUGH, AND BECAUSE OF, WHAT YOU DID TO OUR FATHERS, BROTHERS, SONS, DAUGHTERS IN AN UNBRIDLED QUEST FOR THE POWER YOU WILL NEVER ACHIEVE, A SINGLE FOCUS.
ALL OF THESE YEARS WITHOUT EVER KNOWING MY FATHER BECAUSE HE WAS KILLED THE DAY BEFORE THANKGIVING, JUST WEEKS BEFORE I WAS BORN, THE SAME YEAR YOU LIED ABOUT YOUR HAIR-RAISING *CHRISTMAS IN CAMBODIA, YOU LYING PR*CK.
ALL OF THESE YEARS OF SPENDING PRECIOUS HOURS AND FLEETING MOMENTS WITH BRAVE AND HONORABLE VIETNAM VETERANS WHO HAD NEARLY NO ONE WHO UNDERSTOOD THE REAL COURAGE AND BRAVERY SHOWN ON THE BLOODY BATTLEFIELDS OF THAT SORROWFUL COUNTRY; THESE BRAVE SOLDIERS WHO FACED THE ENEMY AND WON EVERY BATTLE; TO THIS COUNTRY WHICH YOU AND YOUR COMRADES BROUGHT TO BITTER AND EMBARRASSING POLITICAL DEFEAT THOUGH THE WAR WAS WON; THE MILLIONS OF VIETNAMESE DEATHS YOU CAUSED BECAUSE OF YOUR ADHERANCE TO MAO'S PROPAGANDA; THESE HONORABLE MEN WHOM YOU STILL SEEK TO DESTROY.
ALL OF THESE YEARS OF WATCHING STONG MEN DIE FROM WOUNDS RECEIVED ALL THOSE YEARS AGO, ONE AS RECENTLY AS A YEAR AGO, AND ONE SEVERAL YEARS AGO, SO MUCH SHRAPNEL INSIDE HIS BODY IT COULD NEVER BE REMOVED, SO IT MADE ITS WAY OUT THROUGH HIS LEGS AND ARMS AND BACK, SLOWLY, PAINFULLY, EVENTUALLY CONFINING HIM TO A WHEELCHAIR. YET THIS MAN, THIS HERO, WHO HAD MORE LEGITIMATE MEDALS THAN *YOU* COULD BUY AT A MILITARY SURPLUS STORE, CAME HOME AND AFTER MONTHS TRYING TO RECUPERATE, KNEW HE WOULD DIE OF HIS WOUNDS EVENTUALLY.
HE DID NOT WAIT QUIETLY FOR DEATH TO OVERTAKE HIM. HE BECAME A NURSE PRACTIONER AND DEVOTED THE REST OF HIS LIFE TO CARING FOR THOSE WOUNDED SOULS HE WAS PART OF.
BY CONTRAST YOU BECAME ANATHEMA TO ALL OF US. BUT THERE WERE SO MANY OF YOU INVOLVED IN THE HORRENDOUS SHAME YOU BROUGHT DOWN UPON YOUR *BAND OF BROTHERS* NO ONE HAD A CLEAR FOCUS FOR THE FESTERING PAIN HEAPED UPON THEM.
HANOI JANE WAS NOTHING COMPARED TO THE NEVER HEALED WOUNDS THAT YOU, AND YOU ALONE, HAVE USED A VIRTUAL MACHETE AGAINST, TO RIP THEM OPEN AND SPILL THEIR GUTS ONCE AGAIN ON THIS BATTLEFIELD THEY HAD PRAYED TO LEAVE BEHIND.
YOU HAVE DONE THIS WITH NO SEMBLANCE OF CONSCIENCE, WITH NO FEELING FOR THE PAIN YOU ONCE PUT THEM THROUGH, AND YOU DARE ASK THESE WALKING WOUNDED TO SUPPORT YOU AFTER YOUR CUTTHROAT BETRAYAL OF EVERY SINGLE MILITARY PERSON WHO EVER SERVED IN VIETNAM BY ACCUSING THEM OF WHAT YOU, YOURSELF ARE.
JOHN KERRY, YOU ARE A CRIMINAL OF THE LOWEST ORDER. YOU HAVE THE CLASS OF A MAGGOT. YOU SOLD YOUR SOUL TO THE COMMUNISTS FOR PERSONAL GAIN. SO ALLOW ME TO TELL YOU WHAT YOU HAVE GAINED, LEST YOU THINK THIS WILL DIE AS EASILY AS THE LIES SLIP FROM YOUR BOTOXED LIPS.
YOU HAVE GIVEN US SOMONE TO FOCUS ALL OF THESE YEARS OF CONFUSION ON. YOU HAVE PUT YOUR DESPICABLE SELF IN DEAD CENTER OF A PAIN YOU HAVE NEVER FELT AND BROUGHT IT BACK FROM THE DORMANCY OF HELPLESSNESS THAT HAS FLOWED THROUGH OUR HEARTS. OH, HOW WE LONGED FOR PEOPLE TO KNOW THE TRUTH, AND HAD ALL BUT GIVEN UP TRYING TO GIVE PERSPECTIVE TO OUR CHILDREN WHO HAVE BEEN BRAINWASHED INTO BELIEVING THAT VIETNAM WAS AN AMERICAN DEFEAT, THAT VIETNAM WAS JUST A SIMPLE CIVIL WAR AND OUR PRESENCE WAS CRIMINAL OR WORSE. YOU LIED THEN. YOU LIE NOW.
YOUR LIES HAVE BECOME SO OBVIOUS THAT YOU HAVE TO CHANGE YOUR LIES EVERY FEW MINUTES TO *EXPLAIN* YOURSELF. IT'S FAR BEYOND THAT. IT WILL NOT DIE BECAUSE YOU DID NOT EVER HAVE THE HONOR TO APOLOGIZE TO THESE *BROTHERS* THAT YOU BETRAYED, AND AN APOLOGY NOW WOULD BE SPAT UPON BECAUSE YOU HAVE NEVER ADMITTED.
YOUR WIFE IS ON SO MUCH MEDICATION YOU CAN'T EVEN HOLD HER DOWN ANYMORE. HER DISGUSTED FACE EVERY TIME SHE LOOKS AT YOU IS PROFOUND.
THE DISGUST WE HOLD FOR YOU IS EVEN MORE PROFOUND. SO YOU MIGHT END UP BEING SIMPLY THE SPOILED, PAMPERED, GIGOLO YOU ALREADY ARE, BUT YOU WILL SURELY NEVER BE PRESIDENT OF THIS COUNTRY. YOU WILL SURELY LIVE THE REST OF YOUR LIFE DESERTED AND DISHONORED WITH YOUR BLACK HEART AND EMPTY SOUL. HAPPINESS WILL NEVER CROSS YOUR DOORSTEP AND THIS HORROR WHICH YOU HAVE CAUSED WILL NEVER BE LIFTED FROM YOU AS LONG AS YOU LIVE.
THANK YOU FOR GIVING US THIS OPPORTUNITY TO REFIGHT THIS BATTLE FOR OUR FATHERS AND BROTHERS, WIDOWS AND CHILDREN. THANK YOU FOR REPORTING FOR THE DUTY YOU DESERVE. YOU ARE DESPISED AMONG MEN. A JUDAS OF MODERN TIMES. YOU WILL NOT DO TO OUR FAMILIES SERVING HONORABLY IN IRAQ, AND ALL OVER THE HELLHOLES OF THE WORLD TO SAVE YOUR SORRY ASS, WHAT YOU DID TO OUR FAMILIES TO PUT YOUR LOWLIFE SELF IN POWER.
WORSE, THE G-D YOU CLAIM TO BELIEVE IN WILL NEVER FORGIVE YOU. MURDER IS AN UNFORGIVABLE SIN. HOW MANY, MR. KERRY? HOW MANY DEATHS ARE YOU LITERALLY RESPONSIBLE FOR?
YOU DESERVE TO BE TRIED BY A JURY OF YOUR PEERS...AND SO YOU ARE. SO YOU ARE.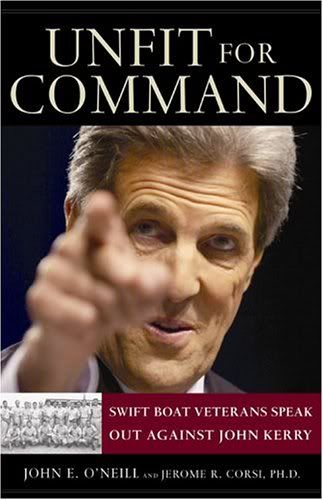 G-D BLESS THE SWIFT BOAT VETERANS.
IN TRIBUTE TO A REAL HEROES, BUFFALO BILLY EVANS, RAY TYSKIEWICZ, JOHN TYSKIEWICZ, EDDIE RYAN, JIMMY FORRESTER, AL VASCO, BOBBY ORSINI, SONNY SANUTELLI, JOHN KOWALSKI, AND SO MANY MORE....
SEZ NITZANA
|
Monday, July 26, 2004
Push comes to shove for Teresa
Sunday, July 25, 2004
Kerry's Wife Teresa: an Unusual Political Spouse
JOHNS
Friday, July 23, 2004
Kerry's dance partners should concern property owners
Tuesday, July 20, 2004
PLAYERS ON THE LEFT
Monday, July 19, 2004
Effing Along with Tides R Dem